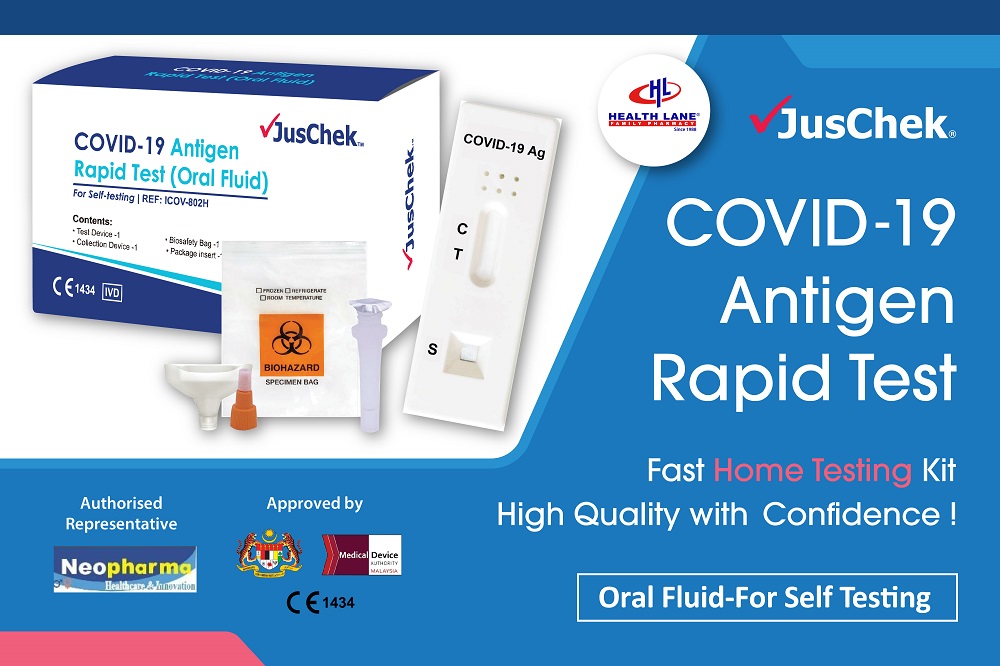 https://estore.healthlane.com.my/juschekcovid-19testkit
Highlight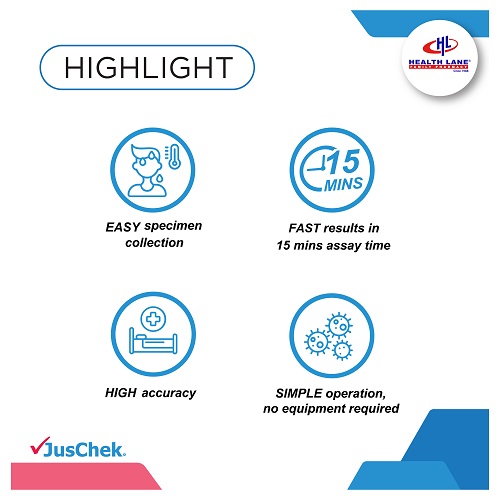 How to use?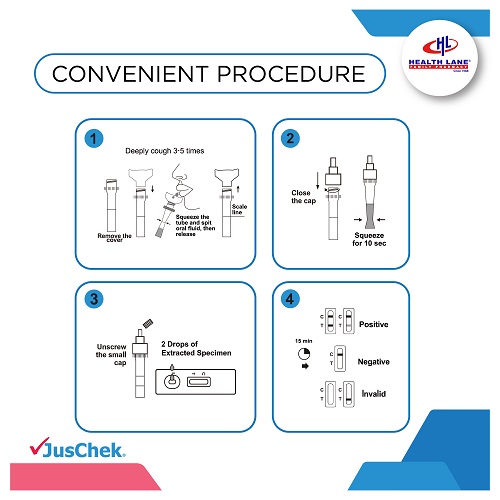 Results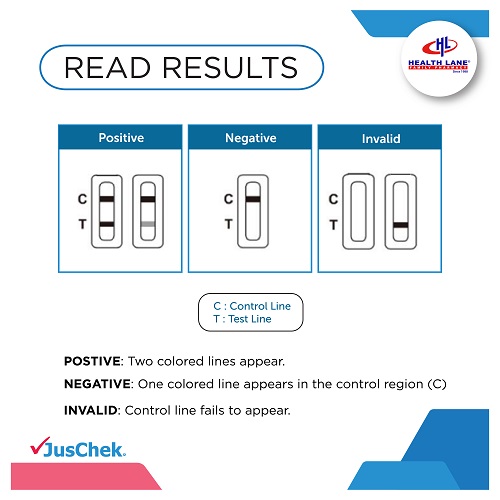 Video Tutorial:
Reporting COVID-19 Result Method
POSITIVE: Results shall be reported to KKM on MySejahtera App. Open the App> Press Helpdesk> Start> Select F "I am Covid-19 Positive and awaiting call from MOH".
NEGATIVE: Please be vigilant and follow the SOP.
INVALID: Please contact the pharmacy or clinic for your replacement.
Where to purchase?
The test kit is now available for purchase in all Health Lane Family Pharmacy outlet and official E-Store